An Age-Old Herbal Tradition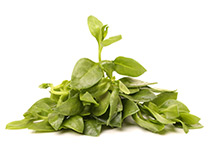 Andrographis paniculata, also known as King of Bitters or Kalmegh, is a short annual herb native to India, China and southeastern Asia. It is widely cultivated throughout Asia for its properties that have been a staple in traditional wellness traditions of the area, particularly in Ayurveda.
This herb is used in 26 different Ayurvedic polyherbal formulations, but it is perhaps most popular for its immune support, which might be in part thanks to its natural supply of antioxidant flavonoids.** Our top-quality Andrographis paniculata supplements are standardized to contain 10% andrographolides.
To add this timeless herb to your daily regimen, adults take one (1) quick release capsule two (2) to three (3) times daily with meals.
Not recommended for long term use.
More Information

| | |
| --- | --- |
| Quantity Of Capsules | 60 |
| Dosage | 400mg |
| Pill Type | Quick Release Capsules |
| Stock Location | J25 |